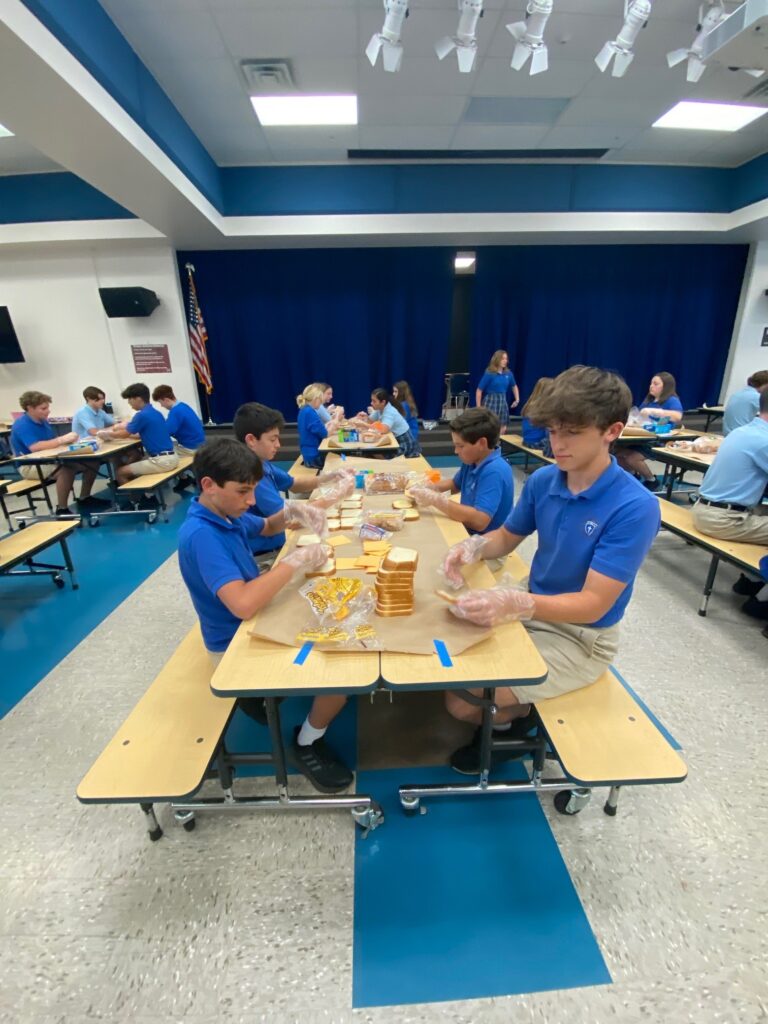 Lenten Retreat – Packing Lunches for Families in Need
Jesus is asking us to learn the three basics during Lent: prayer, fasting, and almsgiving. Almsgiving is so important all the time, but especially now so that we can give what we have to people that do not have. For when we do for others, we do for God.
This past week, students participated in a Lenten Retreat Service Project. They made 350 lunches for Catholic Charities to feed those who are hungry and homeless. We are proud of our students for their participation and willingness to give back. When they created the prayer cards and made/packed the lunches, the children were excited and happy to give back. We want to thank our families for donating the supplies for the lunches. Your kindness and generosity are very much appreciated. May God be with you during your Lenten journey this year.
---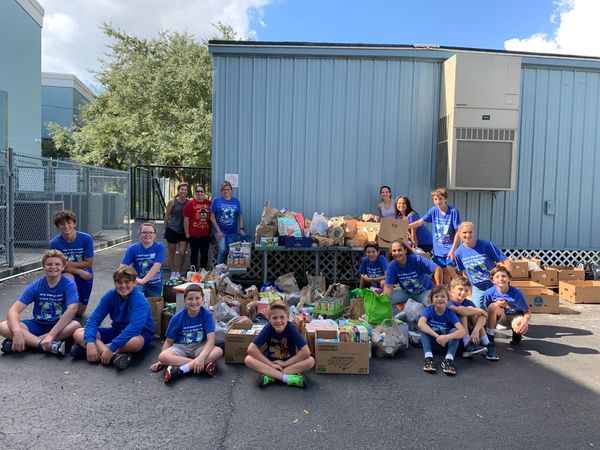 "Amen, I say to you, whatever you did for one of these least brothers of mine, you did for me," ~ Matthew 25: 40

During the last few weeks, the MTC families, students, faculty & staff have been exemplary models of the Corporal Works of Mercy. When Christ called on you to give food for the St. Vincent De Paul food pantry, you gave 2000 pounds of food. When he called on you to feed the homeless at Pinellas Hope, you fed over 200 people. When he called on you to give donations so that the students could make care packages for families in need, you gave abundantly. Thank you for your generosity and all that you did to help families in need. Everyone at Catholic Charities and St. Vincent de Paul is truly grateful!

---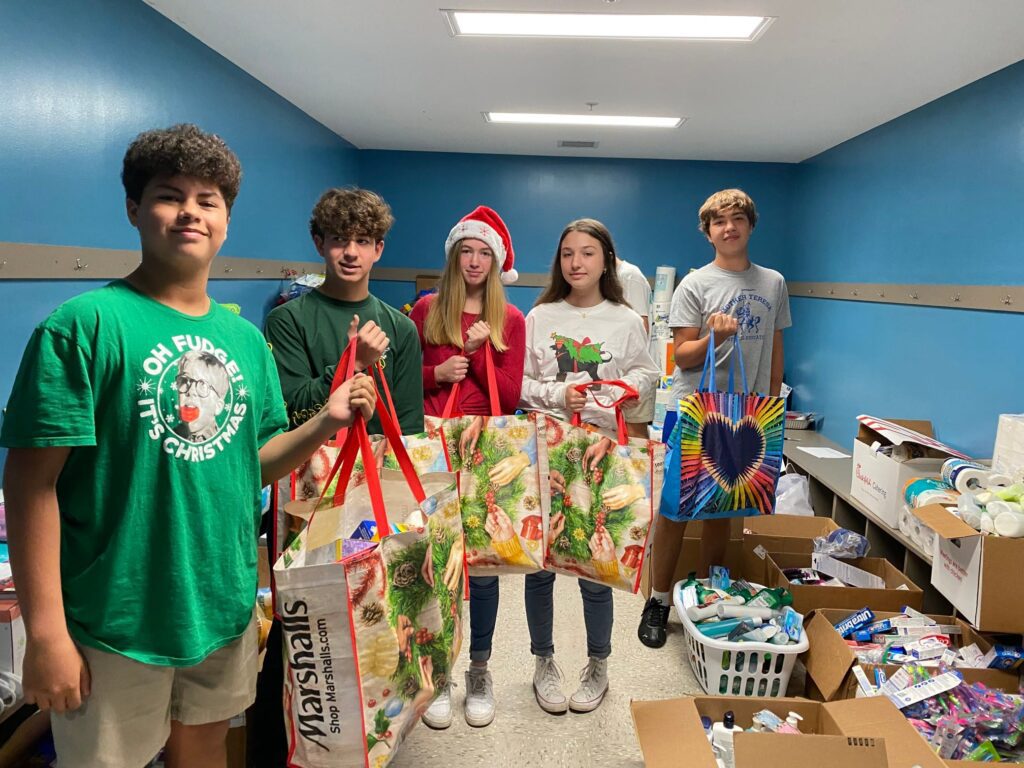 Donations for Catholic Charities
You did it again MTC! Thank you so very much for all the donations that you brought to the Christmas program. We collected a huge amount and the students did an outstanding job running them all to the back of the school. The work was exhausting but the students pulled through the following day and made Hope Kits for people in need. When it was time to load them into the Catholic Charities van, our students were up for the challenge. They loaded two vans full twice. The staff from Catholic Charities wants you to know that they are truly grateful for your generosity and that your donations will go a long way to help many, many families in need. Way to go Crusaders!!!
---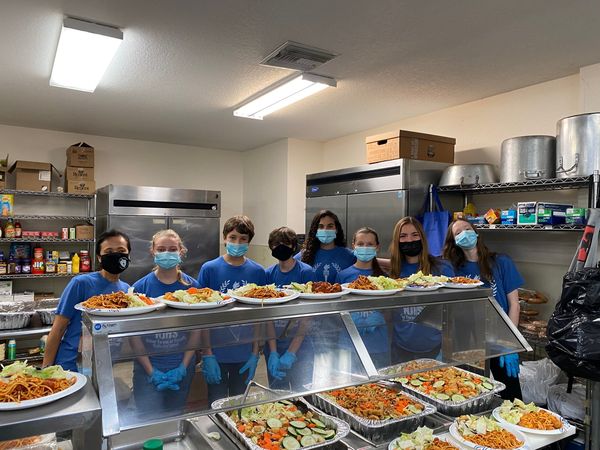 Feeding the Homeless at Pinellas Hope

NJHS students volunteered their time to make and serve dinner to the homeless residents of Pinellas Hope. They made spaghetti, salad, and dessert for 200 people. The residents were especially thrilled to find out that the kids had decided on spaghetti night. According to Joseph Pondolfino, Pinellas Hope Manager, they had been craving Italian food and were about to make canned ravioli for dinner. "What the kids brought is so much better," he said. Thank you to these young teens and their families for making and serving all of the food!
---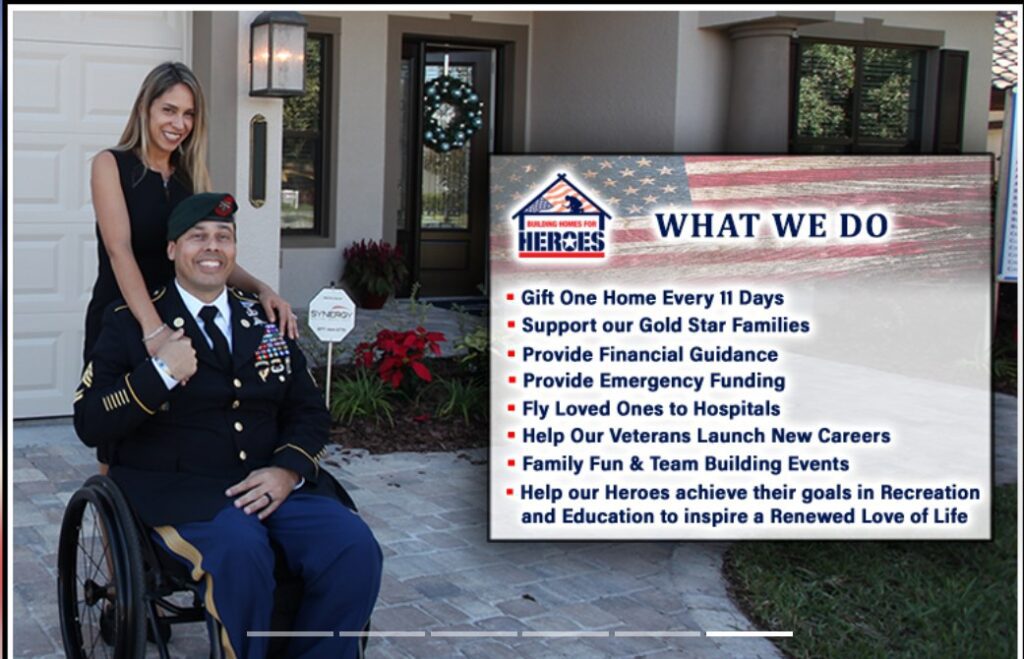 Veteran's Dress Down Day Donations Helps Build Homes For Heroes
We are happy to report that we raised $800.00 to donate to help build homes for our Veterans. Many do not realize the financial burdens that they incur following their separation from the Armed Forces. Thank you for your support of our heroes!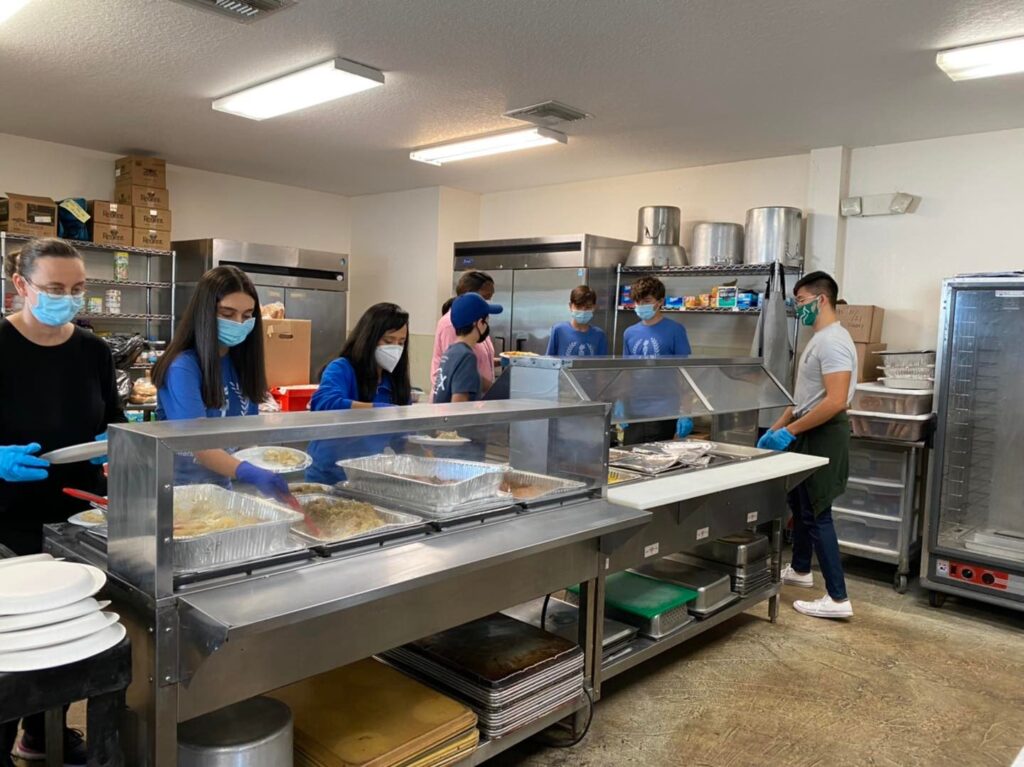 Feeding the Homeless
We might be on break but that doesn't mean MTC students are not working and helping out the community! On Tuesday, some of our NJHS students, staff, and families practice our mission statement of fostering service to others by preparing and distributing Thanksgiving lunch to the community of Pinellas Hope. Pinellas Hope is a Catholic Charities program giving temporary shelter to homeless men, women, and children. They are always looking for volunteers, donations, and help so if you are interested, please go to https://pinellashope.org/ for more information. It was a humbling experience and taught us to not only be thankful for our blessings but to always give and be a blessing to others.
---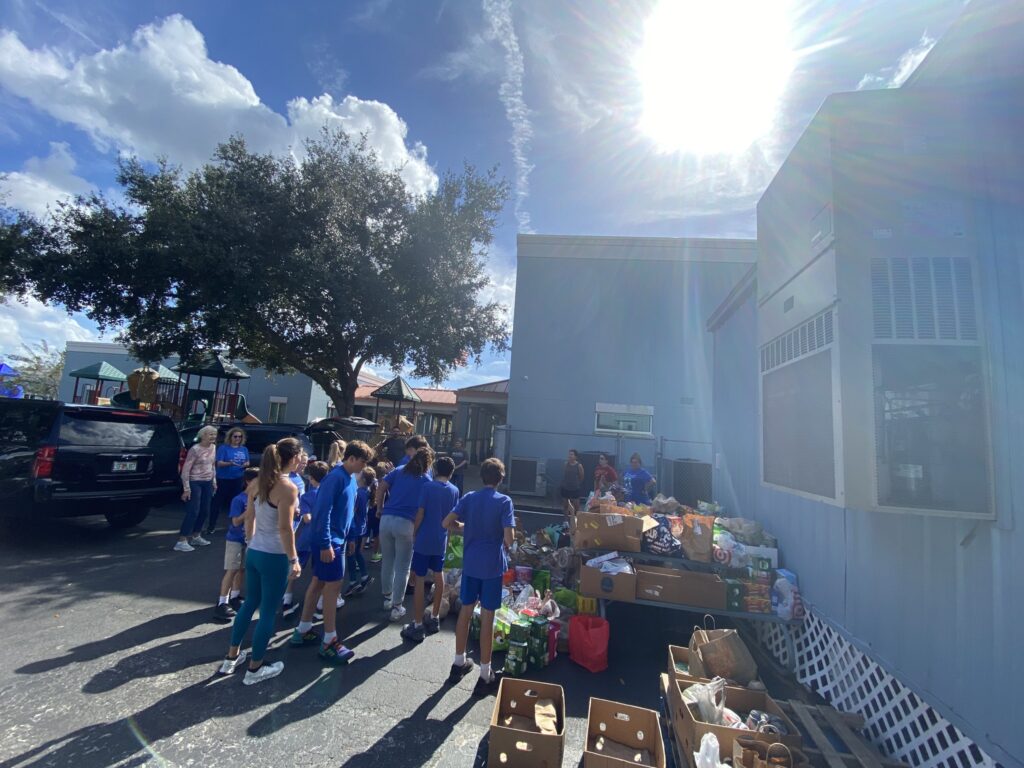 Student Council "Food Drive" A Huge Success
We are so excited to share that everyone did a wonderful job donating food for the Student Council Food Drive. Overall, we donated over 2000 lbs of food ( 2,000+ cans) with 3rd grade donating over 500 cans. We collected so much food, that our 8th-grade students had to use three cars to transport it. After school today, Student Council Representatives and their parents delivered the food to the St. Vicent de Paul Food Pantry at Our Lady of the Rosary Catholic Church. The food arrived just in time to fill their empty shelves. The representatives welcomed the donations with open arms. "We have a great need in our community and we are overwhelmed and grateful by your generosity," said Sharon Turner, President of the St. Vincent de Paul Society. Thank you to all of our families for making the food drive a huge success. We know that Mother Teresa has a huge smile on her face today and is very proud of our school community. Great job, Crusaders!
---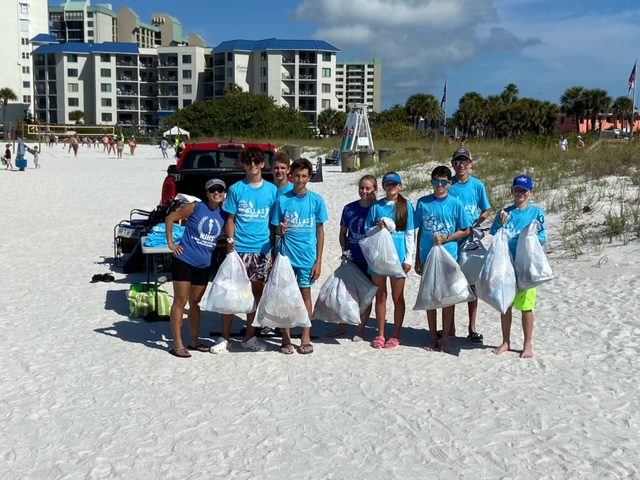 MTC NJHS Beach Clean-Up
The Saturday before Easter, our NJHS students, families, and Mrs. Chau participated in a beach clean-up! Sponsored by the Sea Turtle Trackers organization and the City of St. Pete, they collected over 30 lbs. of trash! It was a beautiful day and a great way to help our world and God's creatures. Good Job NJHS!