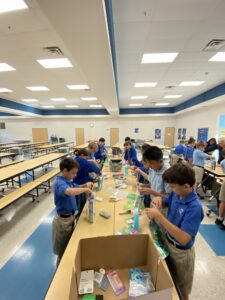 Hygiene Drive for Catholic Charities
Our Student Council had a hygiene drive to support the homeless at Pinellas Hope and our 5th grade students made blessing bags with the donations.
---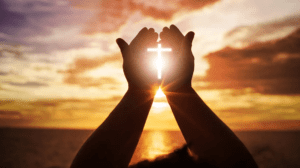 Disaster Relief Fund
Hurricane Ian caused significant damage throughout the state of Florida. Many in the most impacted areas have lost everything. In response to the devastation, the Diocese of St. Petersburg collected donations for the Disaster Relief Fund. Our school community raised  $1,657.
---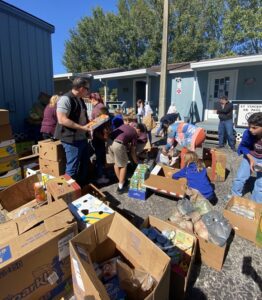 Food Drive for St. Vincent de Paul Society
Our Student Council had a food drive for the St. Vincent de Paul Society and collected 1,650 pounds of food. Student and parent volunteers delivered and sorted the food at the pantry.
---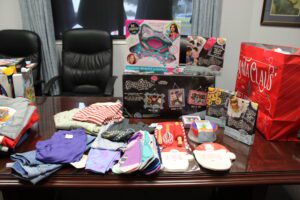 Christmas Gifts for the Pasco Family Shelter
Students performed acts of service at home to raise money for Christmas gifts for the children in the Pasco Family Shelter. $2500 raised.
---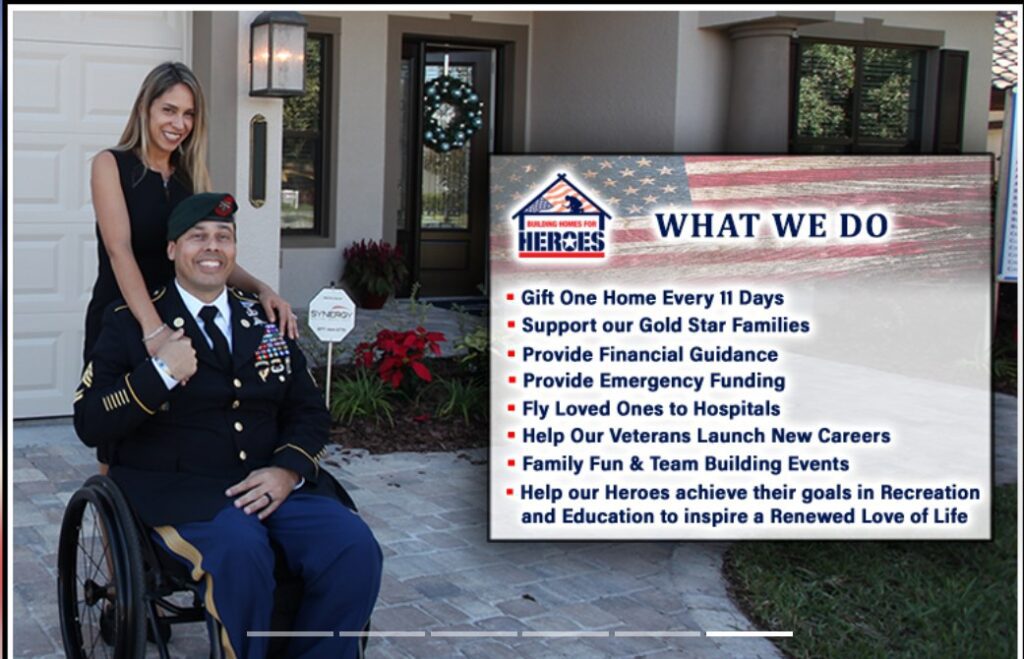 Ornament for Angels Senior Living
During our Advent retreat, students made Christmas ornaments for the nursing residents at Angel Senior Living.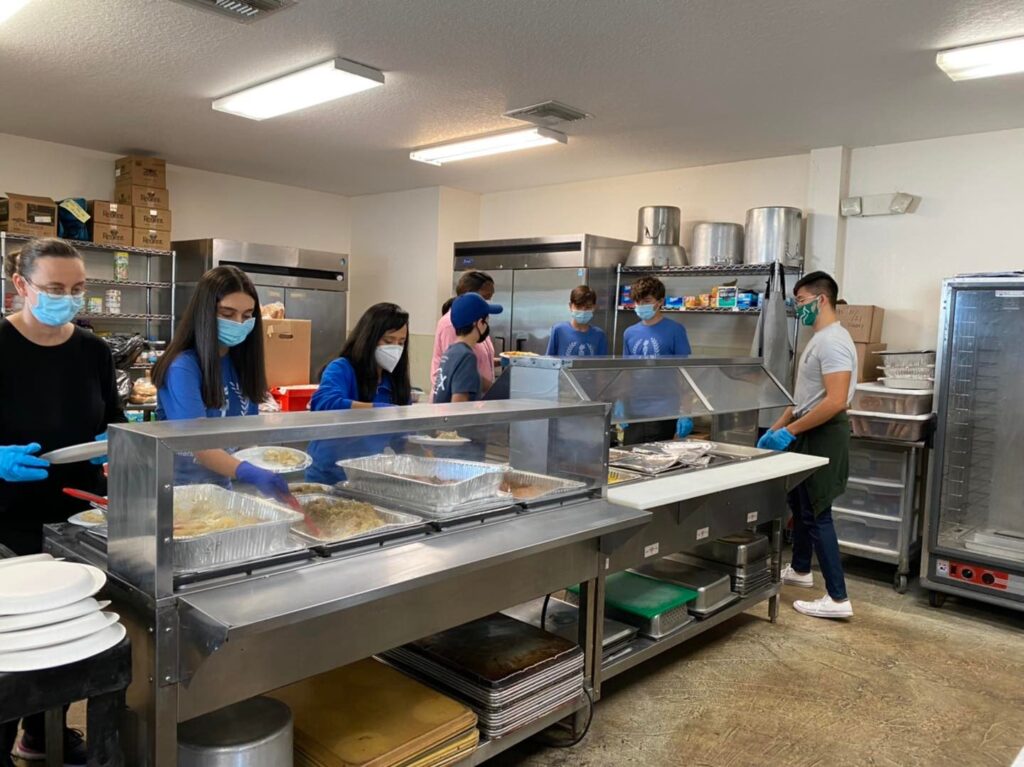 Feeding the Homeless
We might be on break but that doesn't mean MTC students are not working and helping out the community! On Tuesday, some of our NJHS students, staff, and families practice our mission statement of fostering service to others by preparing and distributing Thanksgiving lunch to the community of Pinellas Hope. Pinellas Hope is a Catholic Charities program giving temporary shelter to homeless men, women, and children. They are always looking for volunteers, donations, and help so if you are interested, please go to https://pinellashope.org/ for more information. It was a humbling experience and taught us to not only be thankful for our blessings but to always give and be a blessing to others.
---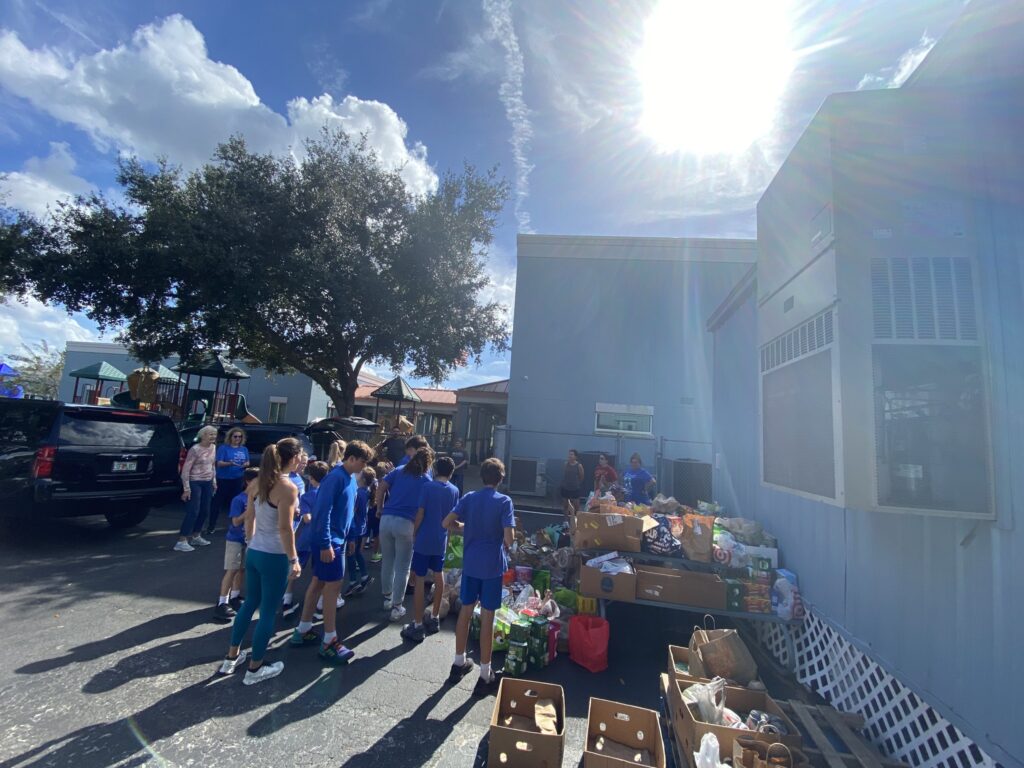 Student Council "Food Drive" A Huge Success
We are so excited to share that everyone did a wonderful job donating food for the Student Council Food Drive. Overall, we donated over 2000 lbs of food ( 2,000+ cans) with 3rd grade donating over 500 cans. We collected so much food, that our 8th-grade students had to use three cars to transport it. After school today, Student Council Representatives and their parents delivered the food to the St. Vicent de Paul Food Pantry at Our Lady of the Rosary Catholic Church. The food arrived just in time to fill their empty shelves. The representatives welcomed the donations with open arms. "We have a great need in our community and we are overwhelmed and grateful by your generosity," said Sharon Turner, President of the St. Vincent de Paul Society. Thank you to all of our families for making the food drive a huge success. We know that Mother Teresa has a huge smile on her face today and is very proud of our school community. Great job, Crusaders!
---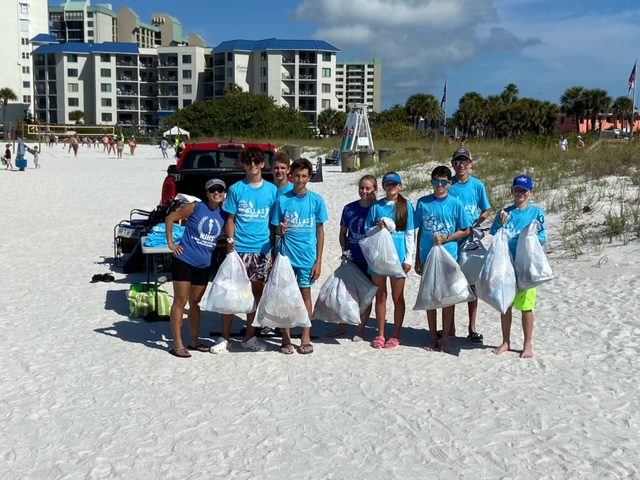 MTC NJHS Beach Clean-Up
The Saturday before Easter, our NJHS students, families, and Mrs. Chau participated in a beach clean-up! Sponsored by the Sea Turtle Trackers organization and the City of St. Pete, they collected over 30 lbs. of trash! It was a beautiful day and a great way to help our world and God's creatures. Good Job NJHS!