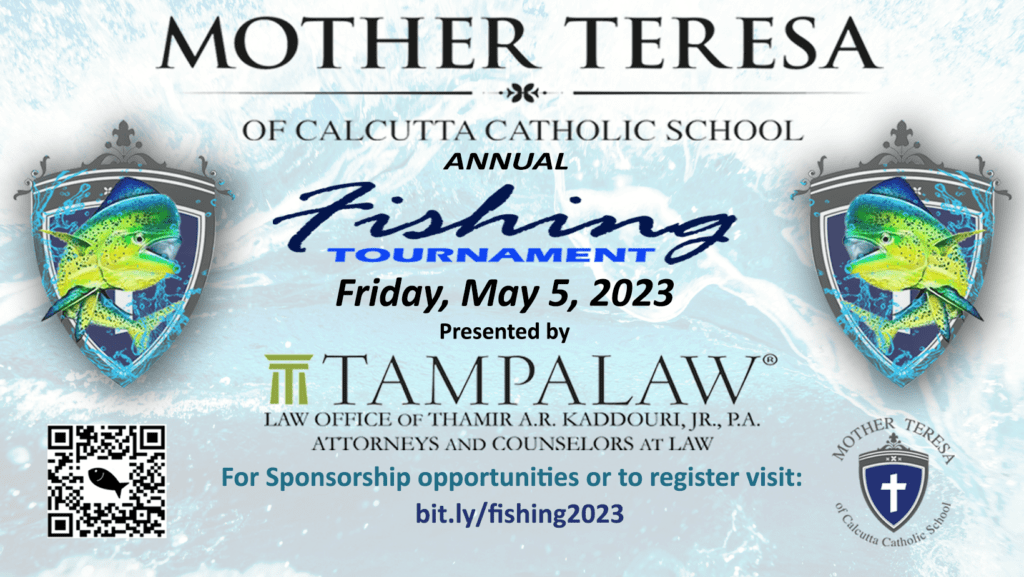 Fishing Tournament Registrations Due
Our Fishing Tournament is coming up on Friday, May 5th. Join us for a fun-filled day in support of our wonderful school. Families can bring their own boat or we can provide a boat with a captain for 4 guests. We only have a certain number of boats with captains, so we are asking families to register as soon as possible.
If you have questions, feel free to call Mr. Thamir Kaddouri at 813-318-1770. Thank you to Mr. Kaddouri for chairing this event and for all the work that goes into making it a successful day. Thank you also to our sponsors for your support!!!
Schedule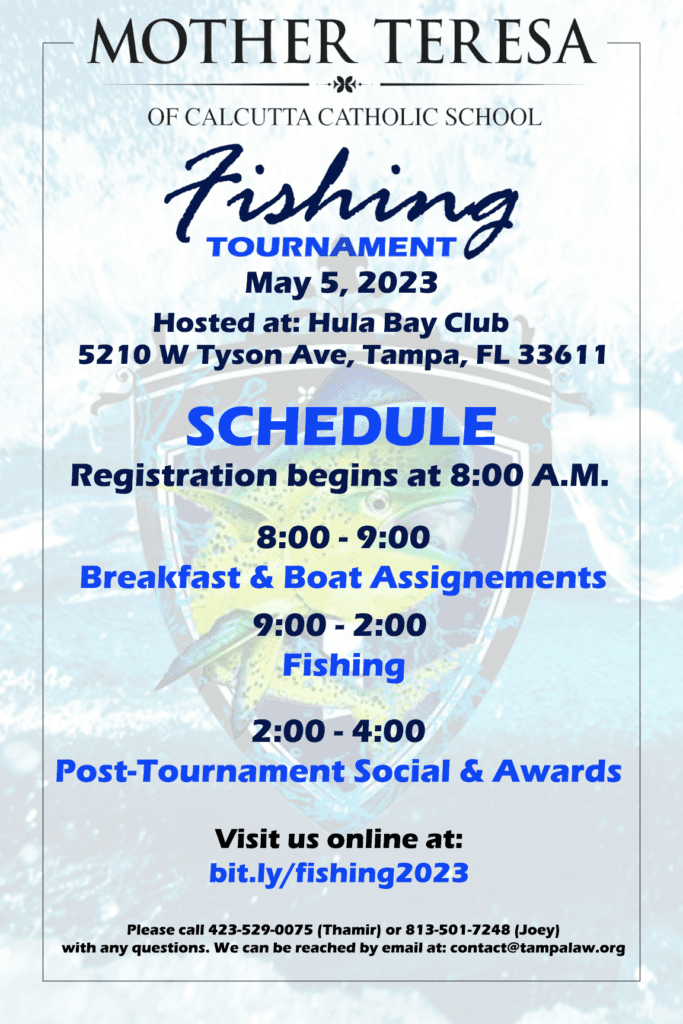 Venue: The Hula Bay Club at 5210 W Tyson Avenue, Tampa FL 33611